Man with a Van Gloucester
Man with a Van Gloucester
Man With A Van Gloucester is a small removals company that is ready and waiting to help you with your next move! Our company provides expert moving solutions for whatever you need lifted. Whether your business is relocating, or you've simply purchased a new home,

We are your trusted moving professionals covering Gloucester, Cheltenham and the Gloucestershire area. If you need a parcel delivered our Courier Gloucester service is for you; if you need something larger delivered we do that too! From envelopes to furniture our trusted team of dependable workers are here to help. From urgent deliveries, to long term delivery solutions, we have a man and van service for you.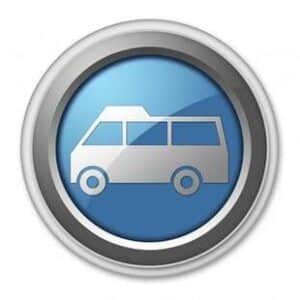 About Us
We've been packing, hauling, loading and delivering to the residents of Gloucester and Cheltenham for years. Our independent team is committed to getting you moved on time, and your packages delivered to a deadline. Our reliable and dependable service professionals are renowned for their commitment to privacy and timelines.

We pride ourselves on our business ethics, and boast a clientele comprised of long term customers. At Man And Van Gloucester, we're serious about reliability, etiquette, timeliness and providing phenomenal results.
Free No Obligation Quote
Enter Your Info Below
Learn More About Man With A Van Gloucester
We provide every service you can imagine. From a Gloucester couriers service, to office removals we've done and seen it all. We specialise in same day deliveries and last minute moves. So if you're in a jam and searching for "Man With A Van Near Me or Removals Gloucestershire" give us a call. We have a timely and efficient service ready and waiting for you. Whether you're in need of strong delivery men, or simply require the delivery of some precious cargo, our knowledgeable and confidential removal specialists are always a simple phone call away.
Recently Completed Projects
Testimonials
What clients says
"I've been using Man With A Van Gloucester since I started my firm. They deliver confidential documents for me regularly. Their Gloucester couriers go above and beyond. I would trust them with any truly important delivery"
"We required house removal assistance. From crockery to furniture removal, we needed more than just a helping hand! They had us packed up and moved in one day. Would recommend for absolutely anything."
"Moved my entire office in two days. Computers, furniture, files and equipment. They did it all. There was no damage and my office was back up and running in its new location by the following week. Simply astounding service"
Contact Us To Learn More
If you're having a delivery dilemma and frantically searching for "man with a van Cheltenham" we are here for you. Stop scratching your head wondering how you're going to achieve your goal. We'll help you accomplish every task perfectly and on time each and every time you ring.

If you're living in Cheltenham or the Gloucester area, we want to help your removals go smoothly. Sit back and relax while our professionals take the hard labour out of your most notorious jobs.
Opening Hours 09:00-18:00 Mon-Fri. 9:00-16:00 Saturday. Closed Sun.
This is a referral service. Your calls and emails will be sent to a carefully selected business that is committed to providing a quality service.

© Copyright 2023 Man with a Van Gloucester